Financial Plan
Cottage Features
Options of one or two bedroom cottages with sunrooms situated on the Taieri surrounded by the best gardens and facilities for all to enjoy. The cottages include: Designer Kitchens, Lounge, Dining Room, Carpets, Drapes, Light Fittings, Electric Heating, Handrails in Toilet and Shower, Laundry, 24-hour Emergency Call Buttons and many other features.
Currently the range of prices for the cottages offered is as follows:
Cottage Prices from:
| | |
| --- | --- |
| One Bedroom & Sunroom | from $350,000 |
| Two Bedrooms & Sunroom | from $425,000 |
| Two Bedrooms, Sunroom | from $525,000 with Internal Access Garage |
| Separate Garage if required | $25,000 or rentable for $25 per week |
*Prices for cottages & Garages are subject to change at management discretion. Please contact Brooklands to obtain current cottage pricing.
Occupational Right Agreements
(Summary only, full details in agreements)
There is a lifetime Occupational Right in the resident(s) name ensuring the resident(s) inalienable right to occupy the particular cottage.
This Occupational Right is terminated:
On the death of the resident(s)
On resident(s) transferring to another cottage unit in the Village.
By agreement with the Village owners or by sale of the property.
Full details are contained in the company Occupational Right Agreement, Disclosure Statement, Code of Practice and Residents Rights Guide. The village is governed by the Retirement Village Act 2003 and an independent Statutory Supervisor. All these documents are available when you decide to purchase a cottage.
Lifecare
When you exit your Cottage your Occupation Right Agreement payment will be refunded to you when the cottage is on sold to another occupier, less a Lifecare deduction of 27.5% of the purchase price. The Lifecare portion is amortised over a 4 year period. Balance is refundable should your occupancy be less than four years. Full details are in the Occupational Right Agreement documentation
Residential Rent
When you occupy the cottage accommodation of your choice you pay a weekly 'residential rent' or outgoings charge. These outgoings provide for the independent Statutory Supervisor fees, Retirement Village Act 2003 annual charges, rates and taxes, including Council rates, rubbish disposal, water and sewerage rates, insurance of all structures, public liabilities and staff, workers compensation, repairs, maintenance of buildings and plant, ground maintenance, administration and operation of the Community facilities. (Personal telephone and electricity charges are metered individually to you). Residential rent increases annually with inflation.
Residential Rent for the above amenities is $550.00 per month or $126.57 per week.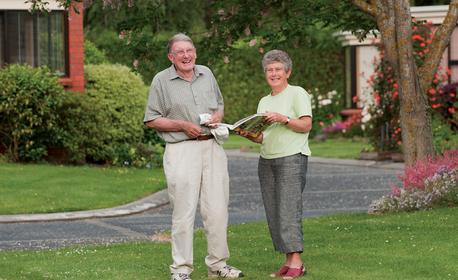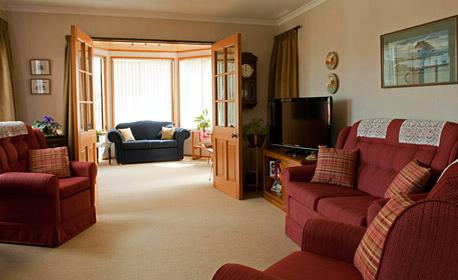 One Bedroom Lounge